Doing exercises in the morning is a great way to get energized. However, if you don't have time for exercising, you can still choose some special exercises you can do to wake up your body and get pumped for the day. The training routine that we are going to share with you includes yoga poses and elements of Qigong practice that will help you to awaken your body in the morning and become healthier.
It's imortant to ventilate your room and warm up your muscles before starting this exercises, and the next thing you should do is just follow the instructions.
The Fititnow team is happy to share this amazing 10-minute routine with you. Let's get started!
1. Post With Ropes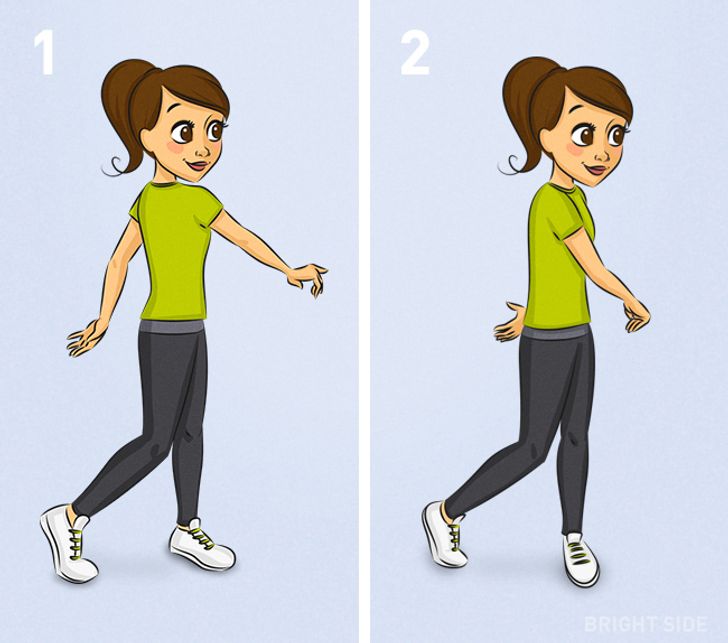 What it is meant for? Hands and shoulder girdle relaxation.

How is it done? Imagine that your body is a post and your hands are the ropes tied to it. If someone turns the post sharply, the ropes will wiggle from side to side. This is exactly what you should do. Stand with your feet shoulder-width apart, Fully relax your arms and start rotating your body around the axis of your spine with full weight transfer, gradually increasing exercise intensity.

Duration. Do this exercise for as long as you feel comfortable, but be sure to count the number of breathing cycles (inhale-exhale). Remember, they should be divisible by six. For example, 6, 12, 18, 36 etc.
Open Next Page To Continue Reading…